Trendy. Tranquil. Together.
If cozy is the kind of Minneapolis wedding you're looking for, you belong here.
Elliot Park Hotel, in downtown Minneapolis, is as intimate as it is elegant. Together, we'll bring your wedding vision to life. Our Marriott Autograph Collection boutique hotel is a charming place to bring the people you love together to celebrate love.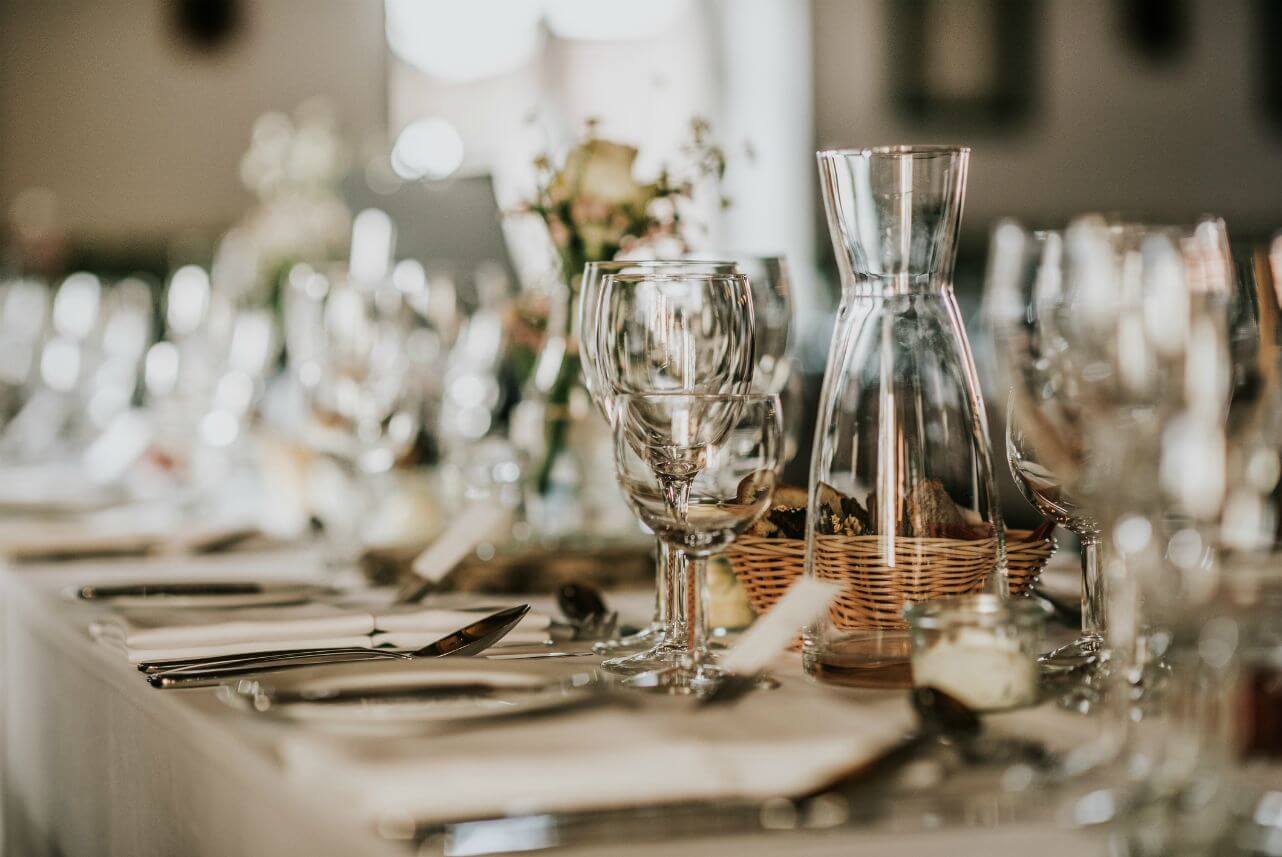 Comfortable Beauty
The floor-to-ceiling windows in the Chestnut ballroom make this genial, Scandinavian-inspired space feel light and open. With 2400 square feet, the Chestnut brings together 80 to 100 guests, and gives you the flexibility to create a custom space for your intimate gathering.
The second story foyer, overlooking the lobby, is an inviting space for your guests to connect during cocktail hour. While you steal away for photos, your guests will enjoy each other's company over Bordeaux or Bellinis in the foyer of our boutique Minneapolis wedding venue.
Pure Style
From the grand staircase to the cozy fireplace, you will find inimitable photo opportunities around every corner. A one-bedroom suite, a penthouse, or the adjoining Ember room with its floor-to-ceiling windows are beautiful and beckoning spaces to get ready for your day with your closest friends and family.
Simple Details
At Elliot Park Hotel, simple details make you and your guests feel at home. From the color of your linens to the shape of your tables and the location of your bar, create a celebration that suits your style. Our Event Manager is on-site to work with your wedding coordinator and vendors to create a seamless celebration.
Warm & Welcoming
Invite your guests to stay at Elliot Park Hotel for an unmatched Minneapolis boutique hotel experience. From the casual elegance of the spacious guest rooms to the friendly staff, we promise they will feel warm and welcomed during their stay.
You'll find Elliot Park Hotel lives up to its AAA Four Diamond rating with quality, comfort, and ease in the details. The ambiance is cheerful; the space is soothing, and as a Marriott Autograph Collection boutique hotel, you and your guests can earn Marriott Bonvoy rewards for your wedding and your stay.
Minneapolis's upscale Italian eatery, Tavola Italian Kitchen + Bar, is on site; you can relax knowing your guests are enjoying the city's very best fare and hospitality.
Delight in Every Occasion
From breakfast buffets to reception displays, Elliot Park Hotel serves extraordinary experiences for every aspect of your celebration from a rehearsal dinner to a before-you-go brunch. We have inspiring spaces and curated menus to elevate every occasion. From passed hors d'oeuvres and chef-attended action stations to dinner buffets and classic plated meals, you will surely find food that fits your style.
Do you have questions? We have answers.
Fill out the form below and one of our weddings and events experts will be in touch soon.