Planning your wedding should be a joy and not something you have to fret. At Elliot Park Hotel, our new Minneapolis wedding venues offer you the venues, amenities, and above all, the support you need to enjoy an unforgettable and hassle-free wedding or reception.
Our on-site wedding planner can help you navigate the process and make sure all your questions are answered. That way, we focus on the details so that you can focus on what's important: enjoying the momentous experience.
Here are some of the most frequent questions we receive about weddings in Minneapolis.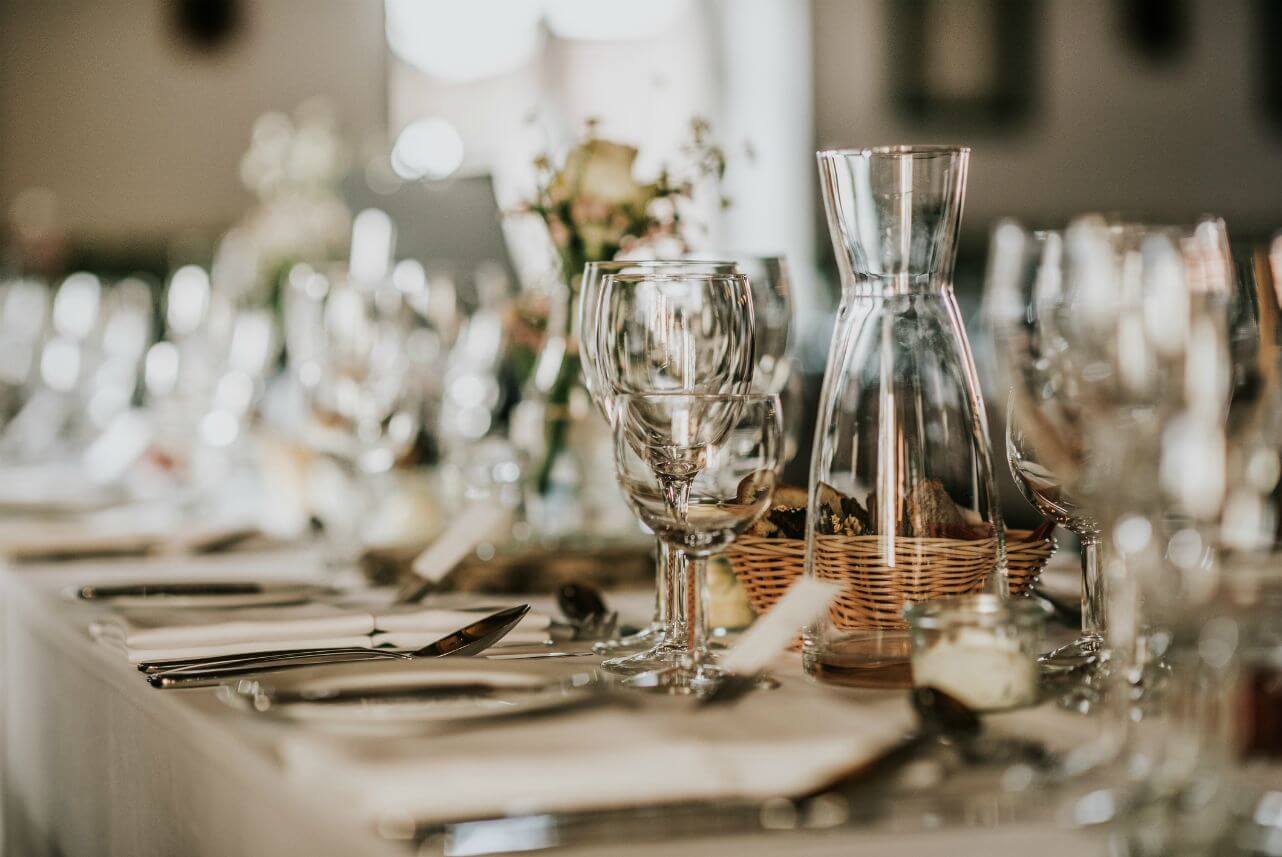 What are the best Minneapolis wedding venues?
Of course, Elliot Park Hotel is not the only wedding venue in town. Our wedding planners want to ensure that you choose the appropriate venue or event space for your wedding. In fact, you and your loved ones can stay at Elliot Park Hotel and we'll help you coordinate your outside event at the Minneapolis wedding space that's right for you. Whether historic venues, modern venues, or venues with a view, we'll help you sort through the options.
How do I choose the right wedding photographer?
There are many great Minneapolis wedding photographers who can do a spectacular job of capturing that special moment. But how do you sort through them all? At Elliot Park Hotel, we have our preferred photographers who we can recommend. However, no matter who you choose, review the potential candidate's website to see if you like their style and approach. Then, arrange a meeting to make sure you are on the same page in terms of price, hours, and set-up. Personality is important here, so make sure you feel comfortable with the wedding photographer you choose. Be sure to check their reviews as well.
What should I look for in wedding reception venues?
Wedding reception venues should fulfill several things. First and foremost, it should be large enough to host your party. Second, especially if you choose an outside venue, there should be an alternative venue in mind in case the first doesn't work out for some reason.  Other things you should keep in mind, in addition to the budget, include convenience, style, and what additional costs may factor in, such as floral arrangements, DJs, sound system, etc. that may drive the price up higher than you anticipated.
What is the average wedding cost in Minneapolis?
According to the website The Knot, the average wedding cost in Minneapolis is about $22,000, which falls below the national medium. Likewise, The Knot goes on to point out that most weddings in Minneapolis have about 180 with an average spend of approximately $145 per person. The venue is general the most expensive cost point, which is why organizing your Minneapolis wedding venue at Elliot Park Hotel will allow you to combine costs and eventually lower the price.
Does Elliot Park Hotel offer anniversary hotel packages?
At Elliot Park Hotel, we are happy to customize your experience to create the ideal wedding or anniversary hotel package to best fit the needs of your group. Simply contact us to get the process started and we'll be sure to personalize each and every aspect of your special moment.
Can I use my Marriott Rewards for our wedding packages?
As a Marriott Autograph Collection boutique hotel, you can use your Marriott Rewards for your stay at our hotel. Specials rates can apply for wedding packages that include at least 10 rooms for one night.
How many people can fit in your banquet rooms?
Our largest wedding venue, the Chestnut Studio, can easily accommodate up to 250 people. Moreover, the adjoining pre-function space can hold up to 225 people comfortably.
Do you offer catering services or do we look for outside caterers?
Tavola restaurant, located inside Elliot Park Hotel, is one of the best downtown restaurants. Our catering team will work closely with you to develop the perfect menu to fit your needs. Unfortunately, we do not allow outside catering for events held at our meeting and wedding spaces in Minneapolis.
What if I have more questions?
We're here for you! Our expert romance experts will make sure you find your wedding hygge at Elliot Park Hotel. From A to Z, we'll accompany you every step of the way and be there for you to answer any questions large or small!